DZA in dialogue: "From the Braugasse to the milky way" - Kulturfabrik Hoyerswerda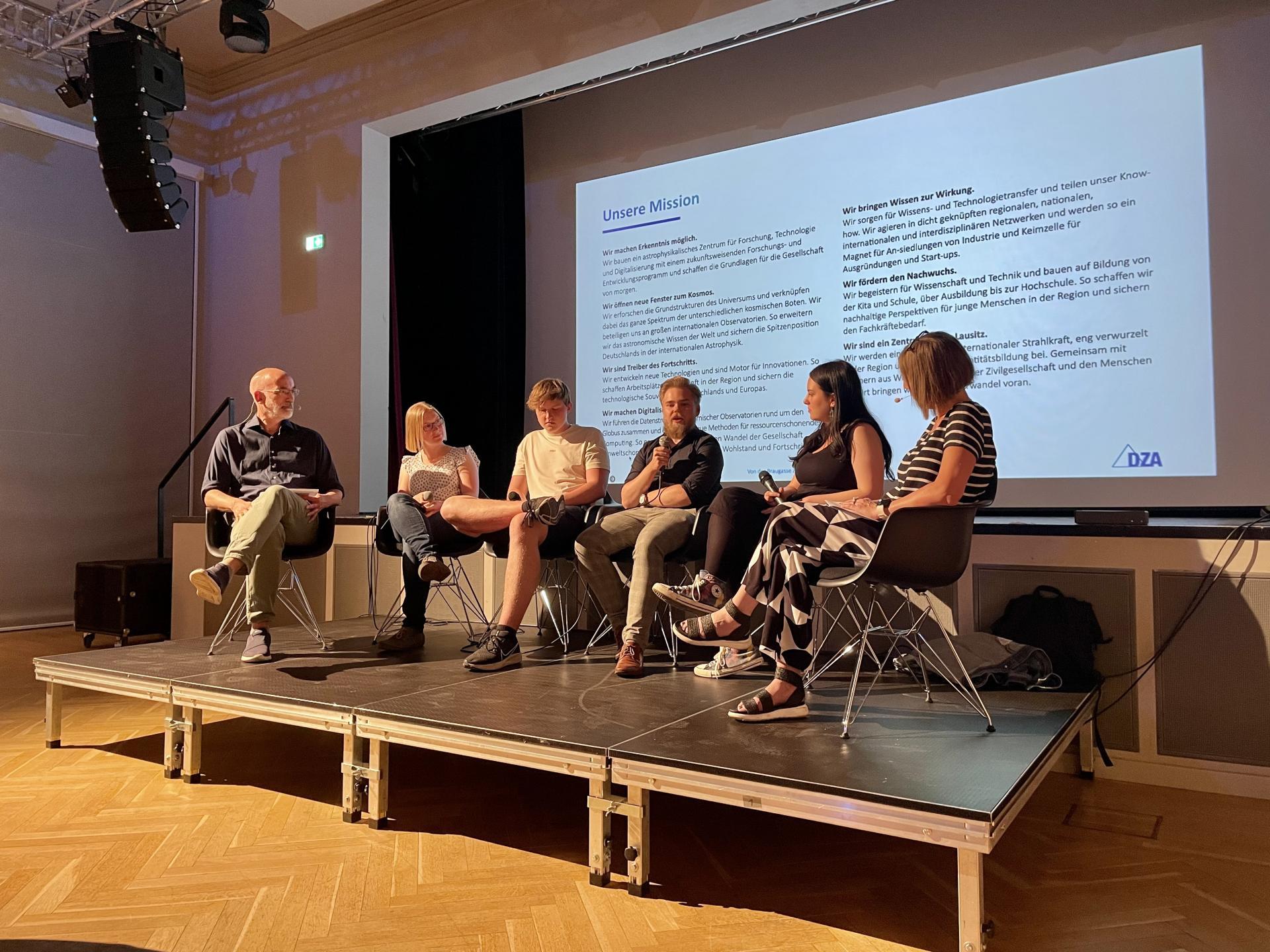 © DESY
Looking into space and thereby changing the region? At first glance, this is a daring approach. But the initiative for a German Center for Astrophysics (DZA) wants to do just that. And it is certain that the proposal is on solid ground - scientifically, economically and also in concrete terms.
Together with the German astronomy and astroparticle physics communities, the
the initiative wants to establish a national center for astrophysical
research with international appeal in the Lausitz region, which will
digitization, develop new technologies, ensure transfer and open up new
technologies, ensures transfer and creates new perspectives - especially
especially for young people.
Above all with these - but also with all other interested parties - the
the "DZA in dialogue", on 13.07 at 19 o'clock in the culture factory Hoyerswerda, into the discussion to come.
Why do we need a German Center for Astrophysics and what does it do?
it does? Why in the Lausitz? What does such a center bring to the people
in Hoyerswerda? These and other questions are the focus of the
panel discussion with:
Christian Stegmann is professor of astroparticle physics at the
University of Potsdam, director at the German Electron Synchrotron
(DESY), head of the DESY site in Zeuthen, Brandenburg, and co-initiator of the
Co-initiator of the German Center for Astrophysics (DZA) in Lausitz.
Maria Krause, born in Hoyerswerda in 1989. She studied physics and astronomy in Cottbus, Poland and the Netherlands after graduating from the Foucault-Gymnasium.
and the Netherlands. In 2017, she completed her doctorate at Humboldt University
Berlin. Her research took her from Argentina to the
Netherlands to the United States and back home. Today, she works at the
German Electron Synchrotron (DESY) for the project management of the future
for the future gamma-ray observatory CTA with sites on La Palma and Chile.
Palma and Chile.
Grit Lemke, born in 1965, grew up in Hoyerswerda. She works as
journalist, author and director. Her documentary film "Gundermann
Revier" was nominated for the Grimme Award in 2020. In her book
"Kinder von Hoy," she devoted herself to the youth in her hometown.
And schoolchildren from Hoyerswerda.
More information here
https://www.kufa-hoyerswerda.de/von-der-braugasse-in-die-milchstrasse.html